Why use a Broker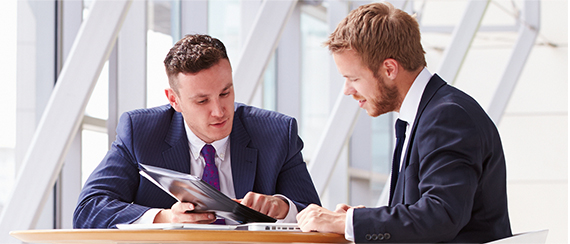 In a city that is known to have one of the most complex and one of the most premium real estate markets in the world, it helps to have a strong advocate by your side. In any large real estate deal, there are at least several parties involved, and each party has a role to play. Your broker's role is to protect your interests as your own personal advocate in navigating the deal.
We have been an active part of the Manhattan Real Estate community since 1994, Our well-honed negotiation skills paired with our extensive list of established relationships with landlords and other professional entities will undoubtedly benefit you in your search for the best possible property. While we completely understand the business owner's desire to cut costs by perhaps attempting to go it alone, in reality, such an endeavor may very well wind up being more costly. Hiring a broker can help a client save time and money for a multitude of reasons.
Your broker's specialized knowledge can reveal to you many potential hidden costs which may never have crossed your mind otherwise. Additionally, your broker can reveal to you surprising hidden benefits to properties you may not have considered otherwise.
Another factor worth considering in your decision is that the majority of commercial real estate brokerages in New York City actually represent specific buildings and/or landlords. Many times, they will put their client, (the landlord)'s interests first and yours second. Manhattan Real Estate Experts truly is one of a kind in that we only represent YOU, the prospective tenant. We have no allegiance to any particular property or landlord, and thus your options with us are as far as your dreams (and your budget) will take you - No hidden restrictions or allegiances.
Another added benefit to working with a broker is that your broker has access to private databases which may include below-market opportunities which wouldn't have been made available to you otherwise. These cumulative savings over the term of a lease alone will make you glad you decided to take the professional route. So please, for the sake of achieving the best deal, for professionalism, and for your peace of mind, consider using Manhattan Real Estate Experts to help you navigate the waters of Manhattan's real estate market while you captain your business towards the perfect property.
Why Use a Broker?
As always, Our services are FREE OF CHARGE